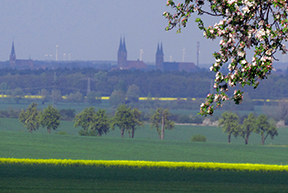 GERMAN LANGUAGE COURSES + LANGUAGE TRAVEL TO GERMANY
"Modern German in an old land"
German Language Courses + more

Learn German in the beautiful land of the "Old March" in the center of Germany and only 50 minutes from the Brandenburg Gate of Berlin. In the historic small towns of this rural area you will find the calmness to study constantly. Why not stay in the old castle of Tangermunde, high over the big river Elbe? Or in front of the railway station of Stendal, from where an express train takes you to Berlin?
You are visiting the Hanover fair or the Volkswagen headquarter in Wolfsburg? Keep calm and use the express trains to both cities. Learn the necessary German words in advance, and then: Explore!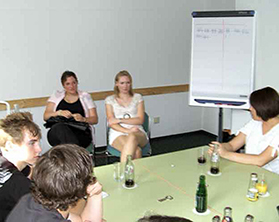 ENGLISCH IN DEUTSCHLAND
"Modernes Englisch in der Altmark"
Englisch-Sprachkurse

Lernen Sie Englisch auf die moderne Art. Wir bringen einige alte Lehrbücher ins Archiv und gehen mit neuem Ansatz und neuem Spaß an die Sprache heran. Dabei berücksichtigen wir gerade auch Ihre Bedürfnisse und die der Menschen in Deutschland.
Unterricht auch im eigenen Haus oder Büro möglich.
-